Japanese Garden
Located on the Avenue Charles de Gaulle in the Parc du Casino, the Japanese Garden is designed for meditation and may be contemplated from the outside.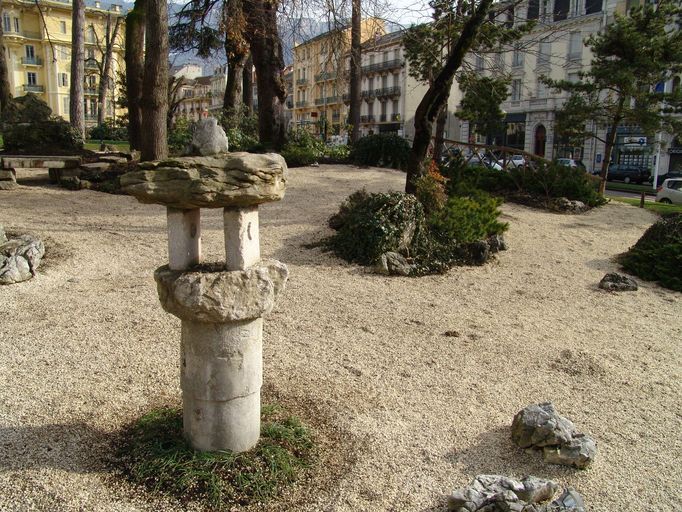 This authentic Japanese garden was created in January 1998 by two Japanese gardeners, Seïji Imanaka and Sadao Yasumoro, who were invited to Aix-les-Bains by Madame Kobayashi as part of the activities taking place for the 'Year of Japan' in France. They chose the Parc du Casino due to the natural backdrop of Mont Revard, whose outline can be seen in the background. Working with the Parks and Gardens services, they created a Samurai or Bushi-style garden, which has no wall and can be viewed from all sides, and themed it around the concept of the 'heart', representing non-verbal communication. A bridge connecting two large rocks symbolises the link between France and Japan, and the gravel represents the sea and the lake, and must be raked every day according to whether it is calm or choppy. This meditation garden can be viewed from the outside; you cannot go beyond the bamboo plants that encircle it. This minimalist garden is notable for its absence of flowers and bright colours.
address

73100, Aix-les-Bains
France

opening
Open daily, throughout the year.
visit
• Unguided individual tours available permanently
• Guided group tours on request
address

73100, Aix-les-Bains
France